5 reasons for choosing Mr Linh's Homestay Ba Be, Vietnam
5 reasons for choosing Mr Linh's Homestay Ba Be
It is a common sense that not only the beauty of the destination and interesting activities, but the accommodation where tourists can relax and recharge their energy also plays an important role in making a memorable holiday.
No one can deny that everyone feels tired of the noisy and fast-paced life in big cities sometimes. In that case, a short break for relaxing and relieving the stress, restarting yourselves to get ready for new challenges is very necessary. There are many ways to 'heal your soul', but the most popular one is traveling and coming back to nature, therefore, it is so regretful if you miss Ba Be lake, a wonderful destination.
Why stay at Mr Linh's Homestay?
Great location
Mr Linh's Homestay is a boutique accommodation specially designed based on the rustic style of "homestay", residing deep in the pristine forest of Coc Toc village, Ba Be National Park, right on the lake side of the legendary Ba Be lake. The accommodation itself is a combination of 5 different ethnic tribes living in Ba Be National Park. Since Ba Be lake is located at the center of Ba Be National Park, its wild and natural beauty is under careful conservation. Coming to Ba Be lake, you can float on the fresh water, watch the glorious red sunset and enjoy the wild-floral-smell breeze.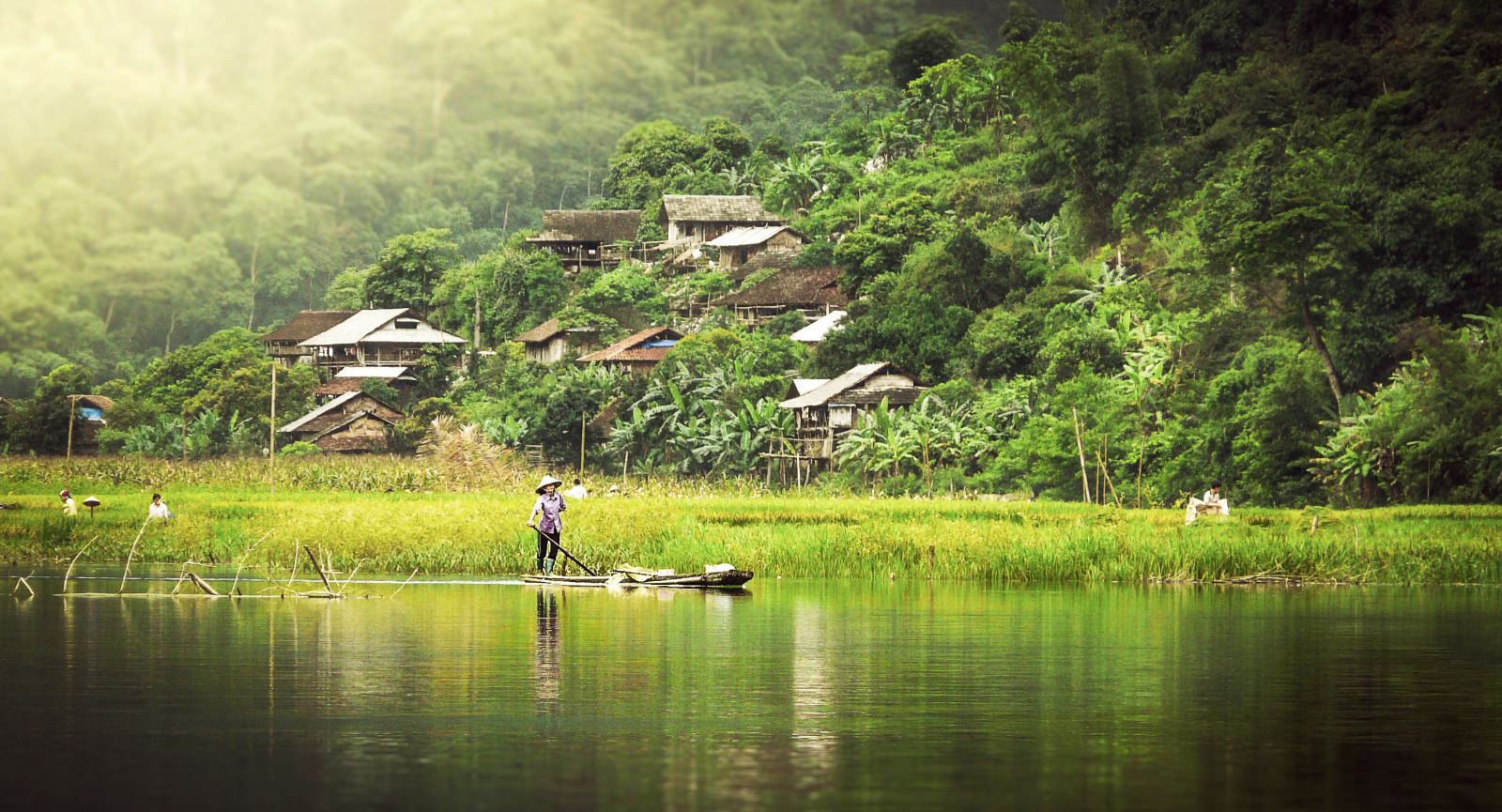 Coming to Mr Linh's Homestay you will have chances to unwind yourself with nature and try the local specialties made by Tay people. Staying at Mr Linh's Homestay, tourists can live close to nature, enjoy the fresh air, and discover local culture and tradition.
Traditional and ethnic identity
Unlike other homestays in Ba Be, Mr Linh's Homestay is built in local ethnic style in which wood is the main material, and palm leaves are used to make the roof. All 36 columns and 72 beams of the house are made of heartwood and are one-piece, which is impossible to do now because trees are not allowed to be cut down for wood anymore. Furthermore, there are not any nails in the construction. All connections of the building are done in traditional 'finger joint' technique. These materials and architectures give the house the coolness in summer and warmth in winter.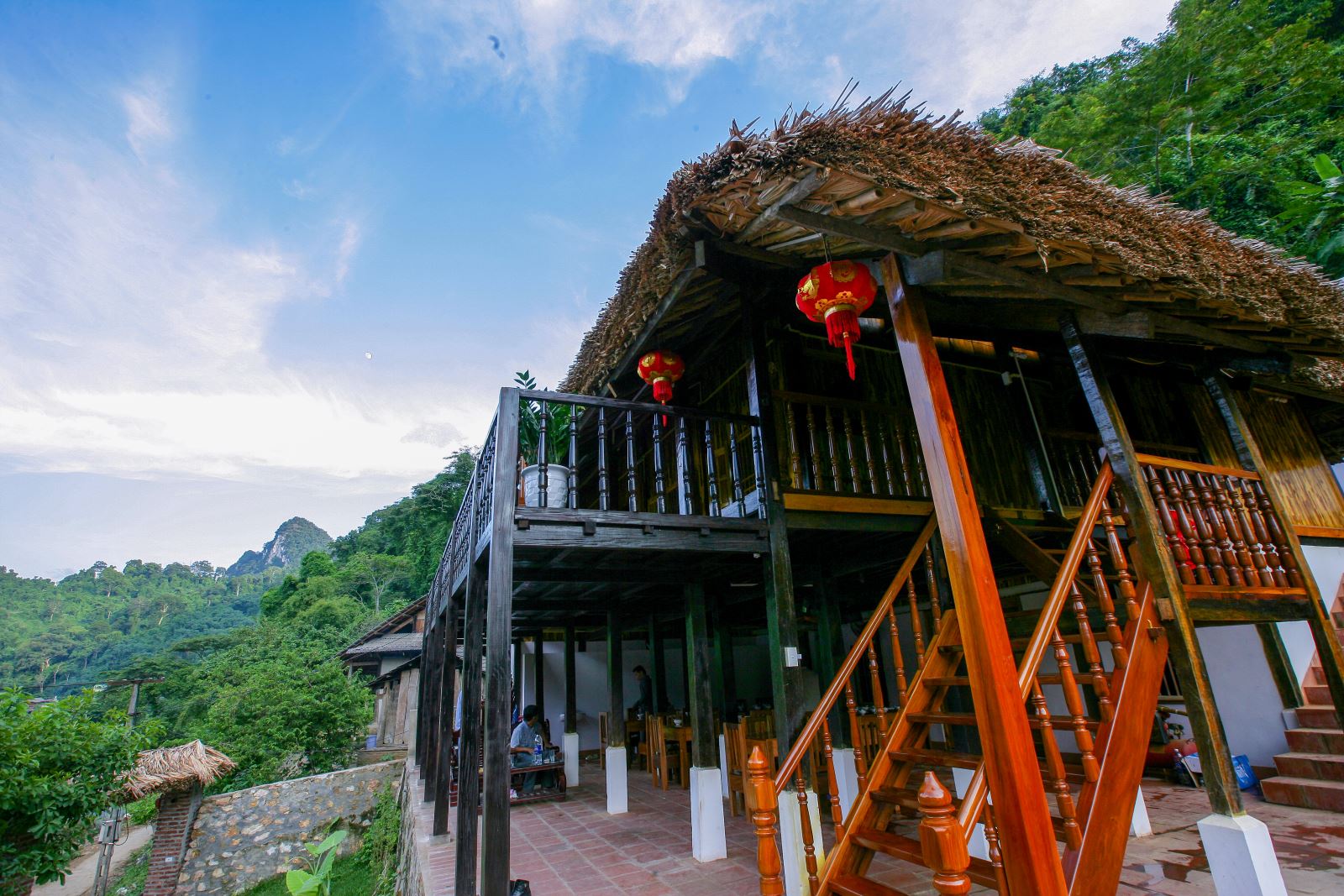 High quality facilities and services
Almost all accommodation units here are small homestays run by local people who may not be very professional in customer service. The room facilities are also more limited than in hotel or resort. However, Mr Linh's Homestay can be both antique and modern, minimal but convenient.
Mr Linh's Homestay is run by Mr. Loc, a local person supported by a professional team from Hanoi. We work together to maintain the condition of the house and ensure customer's experiences. The team is always ready to assist our guests anytime. Despite its age of more than 50 years, the house is under maintenance frequently in order to prodive the guests high quality accommodation. Being built in traditional style, all the rooms are equipped with modern facilities.
Interesting creational activity
Tourists staying here can explore not only the nature but also life of the people here. Beside accommodation service, Mr Linh's Homestay also provides dinning service with Ba Be specialties made by Ba Be people. Tourists can enjoy the food right at the homestay instead of wasting their time searching and transporting to the restaurants.
Furthermore, you can also join or watch traditional dance by the beautiful Tay girls. This will be a very special memory for all tourists.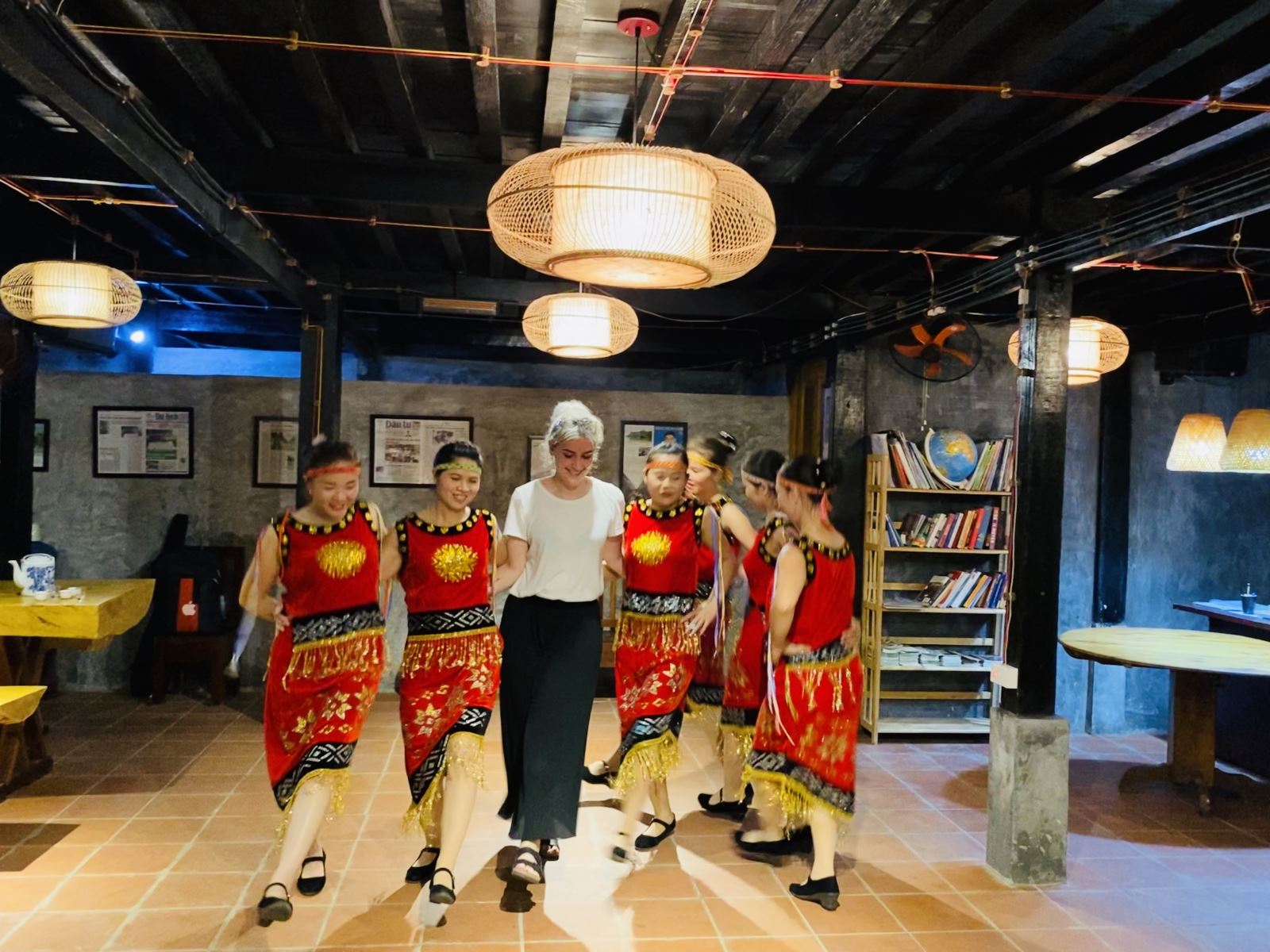 Moreover, Mr Linh's Homestay can also assist you with other services such as kayaking, day-tour, trekking tour, etc. You can conveniently enjoy your preferable entertaining activities without contacting to any agency at risk of poor quality but higher price.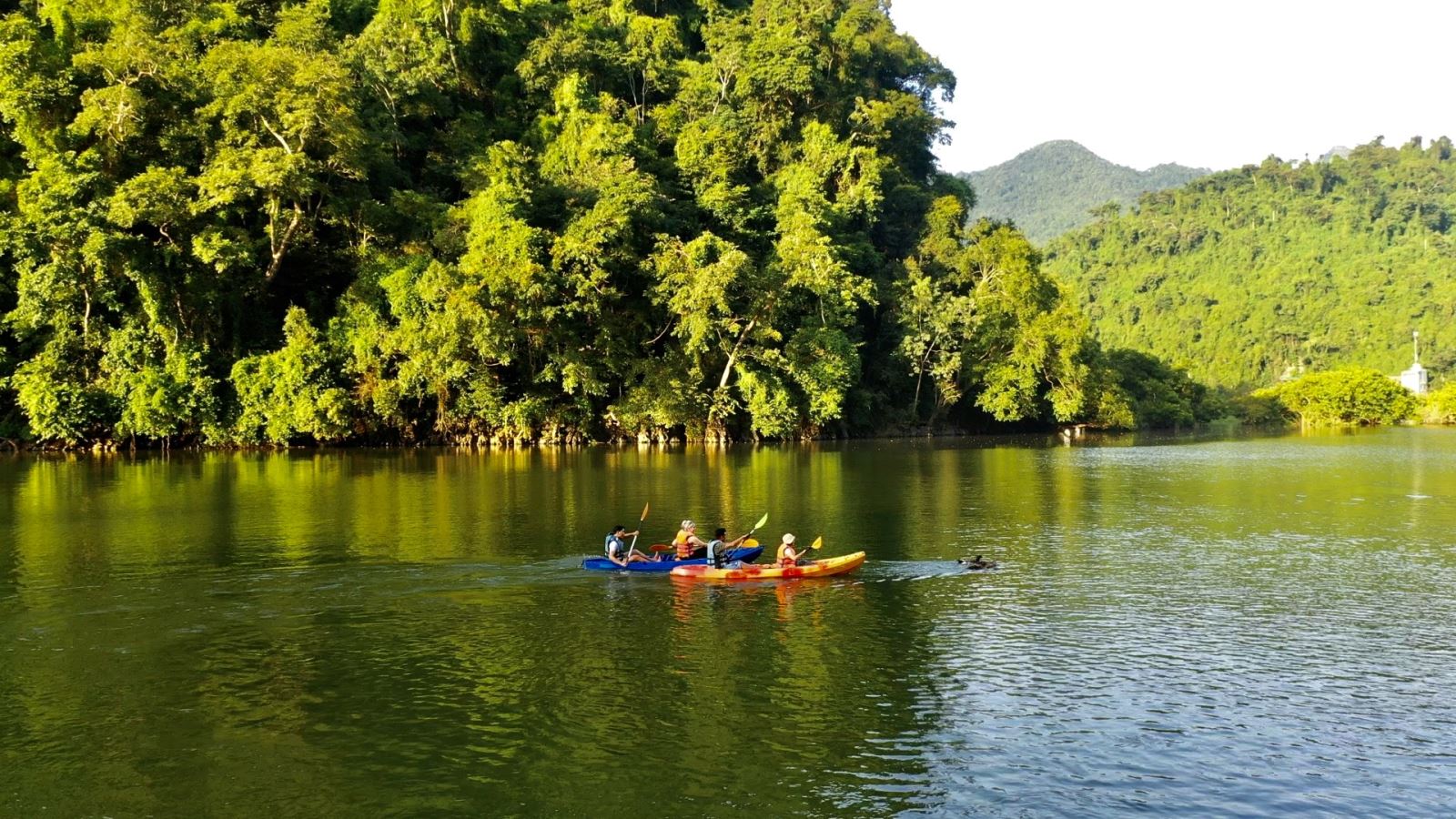 Ethical liability
Mr Linh's Homestay is not only run by Ba Be people, but we also hire Ba Be people, so that we can contribute to the province and the benefits go directly into local. On the other hand, our homestay uses eco-friendly materials and disposes little waste into the environment since protecting the environment is our priority.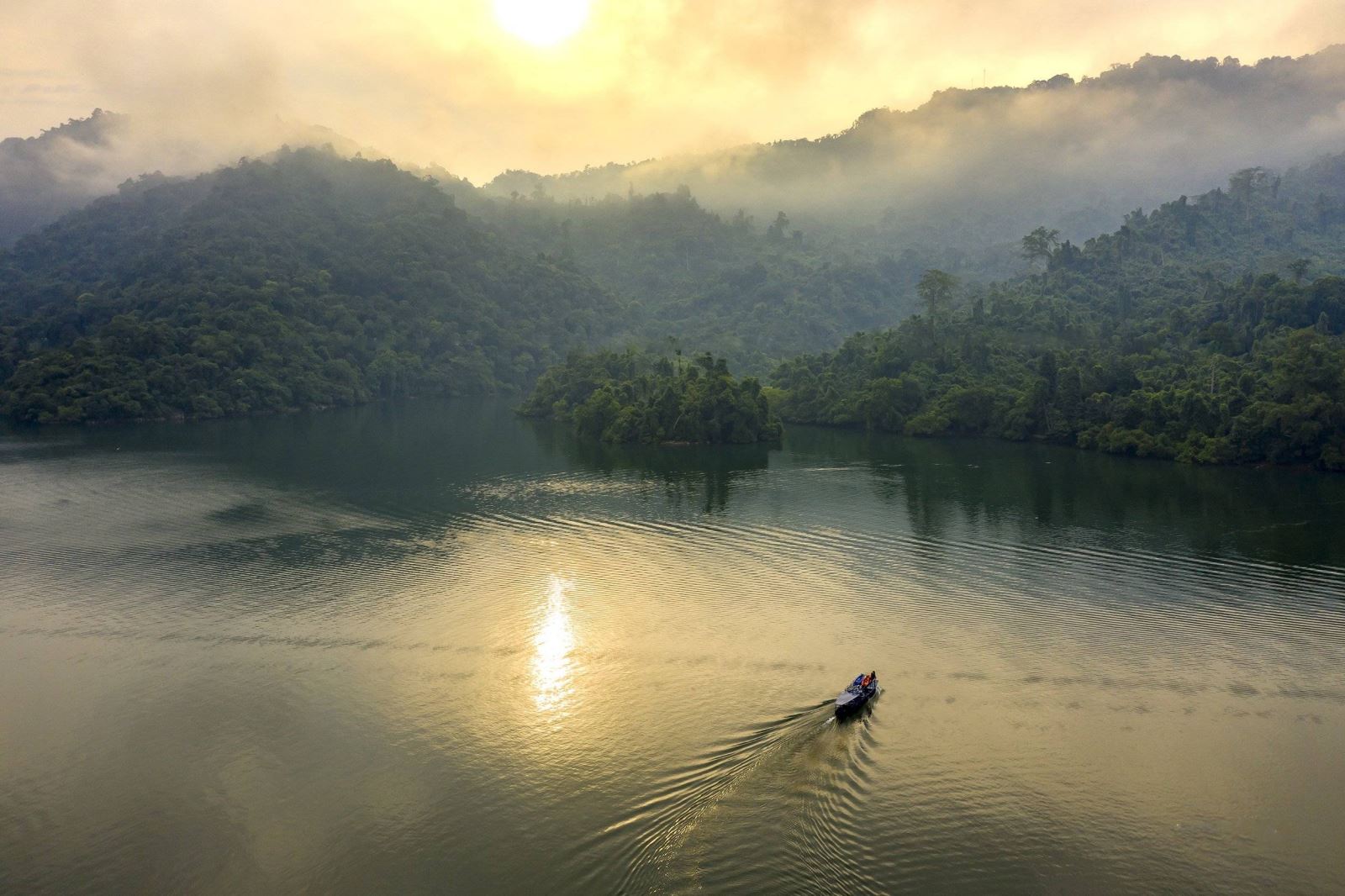 Tourists coming to Mr Linh's Homestay will receive not only the comfort and convenience at a reasonable price, but also unforgettable memories and special experience. Especially, to response to the government's demand-boosting program, Mr Linh's Homestay is offering combo of accommodation and transportation at special deal.